I volunteer as tribute.
Are you a self-proclaimed crazy cat person?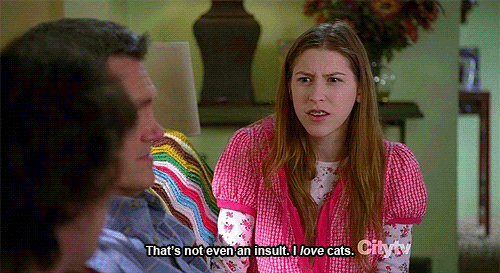 ABC / Via giphy.com
Would you like to spend all day petting and cuddling cats?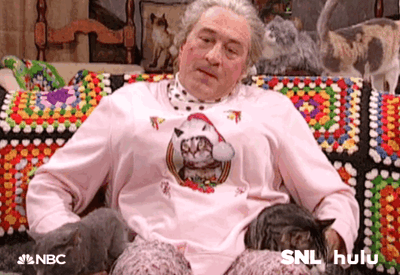 NBC / Via giphy.com
Do you have the gift of cat whispering?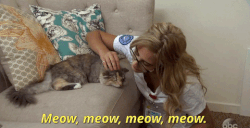 ABC / Via giphy.com
If you answered yes to all of these questions, then do I have the perfect job for you. The Just Cats Veterinary Clinic & Cattery is looking for a full time "Cat Cuddler."
https://instagram.com/p/BSboSa2BWqC/embed/
Here are the actual qualifications listed in the job description:
The ideal candidate must have gentle hands capable of petting and stroking cats for long periods of time.
They need to be softly spoke and capable of cat whispering to calm the nerves of some of our in patients.
An ability to understand different types of purring is a distinct added advantage in helping you secure this position with us."
Just Cats Vet / Via instagram.com
---