*pop*
The poor little stinker kept running into things as it frantically scooted about.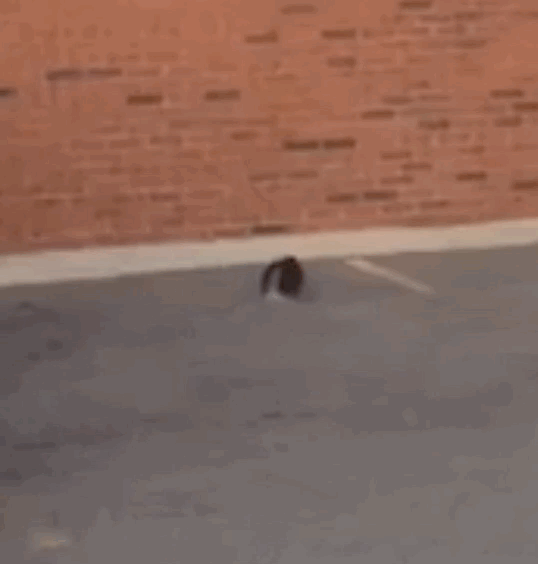 Mausz wanted to help, but he also didn't want to spend the rest of the day smelling like skunk spray. Thankfully, paramedics have access to biohazard suits.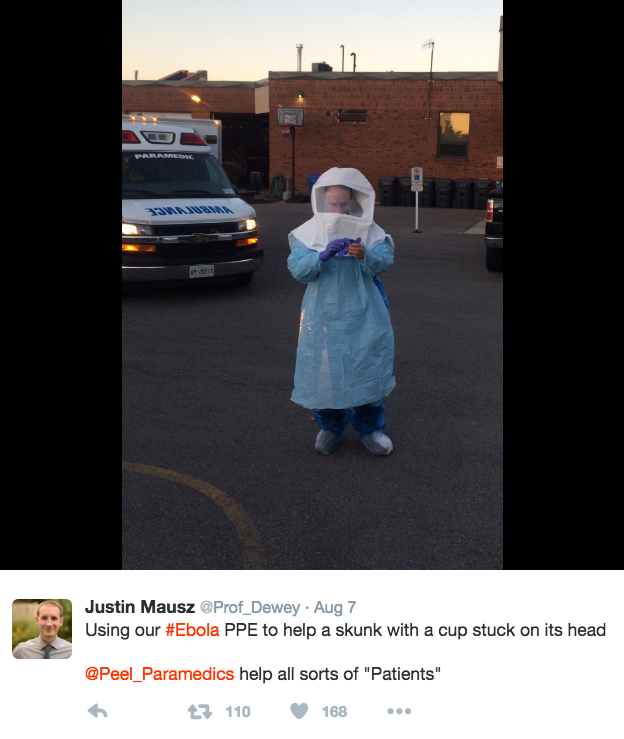 Suits like these are used when dealing with patients with, for example, Ebola.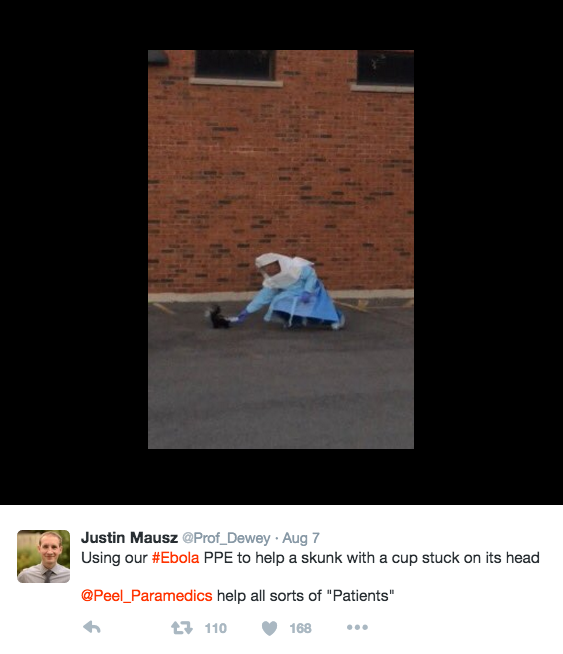 ---