Holy cannoli!
So, here's a thing that exists: a giant cannoli stuffed with 50 normal-sized cannolis.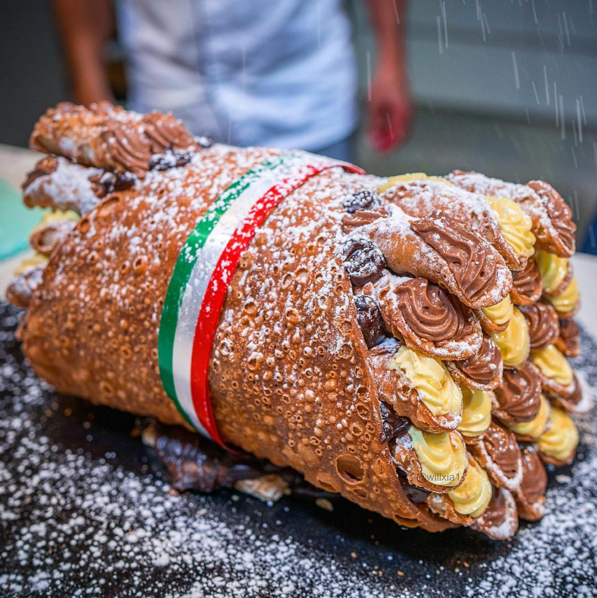 It's called the "Bazooka Cannoli," and it comes from Pasticceria Caruso, a bakery in Sydney, Australia.
"It came about by accident, really," Josie Gagliano, the bakery's spokeswoman, told BuzzFeed. "We created it as a bit of joke for a relative's birthday and we decided it looked like a huge bazooka gun, filled with cannoli, hence the name.
"It worked and created a buzz on Facebook, then we got our first order for it. And now they are hugely popular and we make lots of them every week."
@willxia1 / Via instagram.com
It's basically cannoli-ception.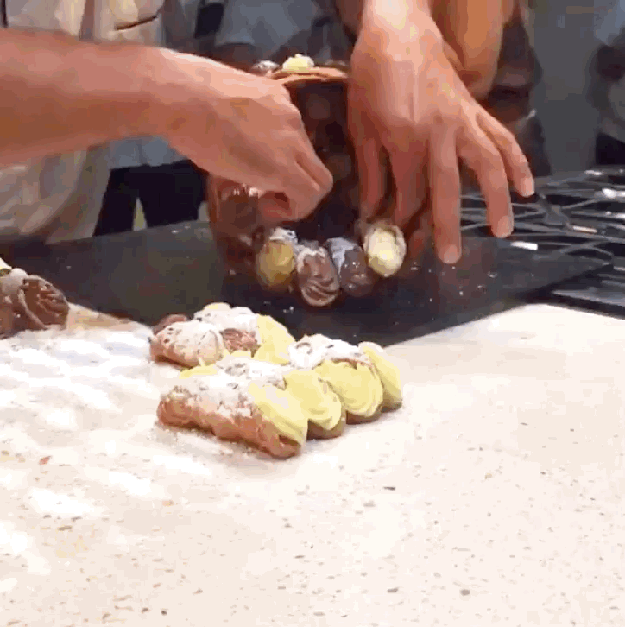 😍😍😍
@itd_be_rude_not_to / Via instagram.com
While the bakery first started making them in 2012, they captured the internet's cannoli-loving hearts recently when photos from a baking class where people learned to make the "Bazookas" went viral on Instagram.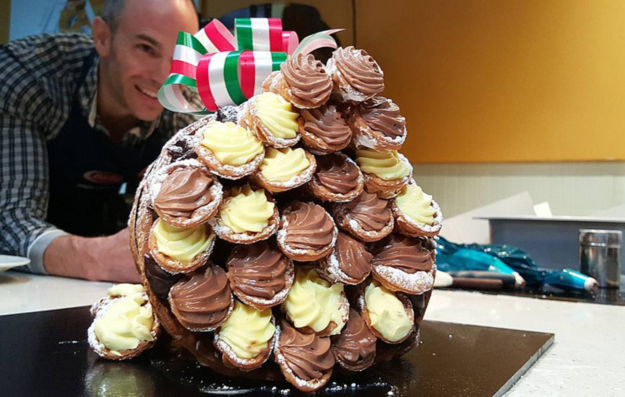 The small cannolis are "are piled in strategically, and 'stuck' together using our 'super glue,' which is chocolate ganache," Gagliano said.
The bakery makes around 40 Bazooka cannolis and 4000 normal-sized cannolis every week.
@theweekendfoodie / Via instagram.com
Is this what true love looks like?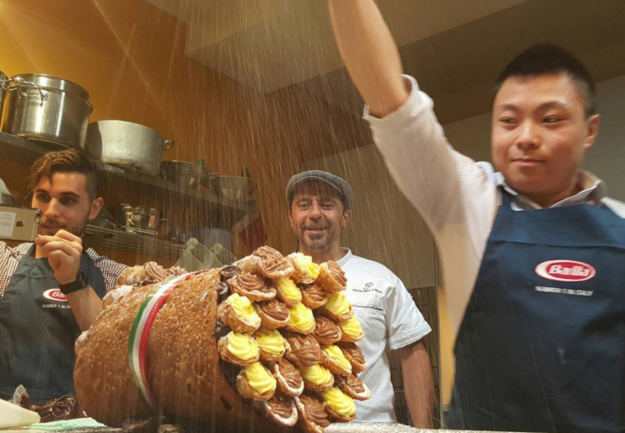 MY HEART IS RACING.
@theweekendfoodie / Via instagram.com
---